Rakija online shop – Balkia
In addition to our homemade plum brandy, in our online store, you can also buy a gift package with a bottle of brandy and glasses, t-shirts and hoodies with Balkia details, as well as a mug with a Balkia print. See the full offer below.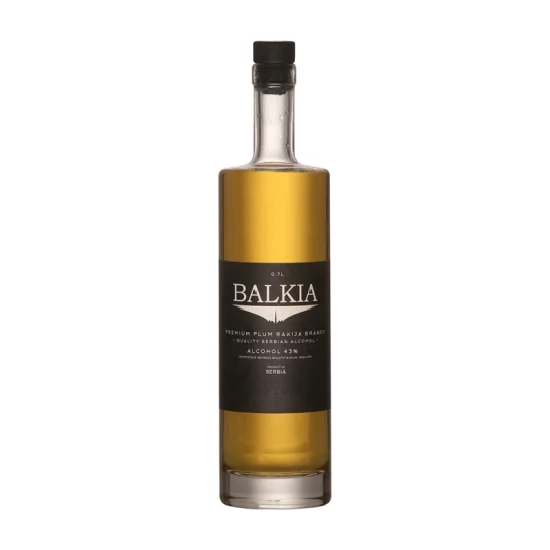 CHF34.95
***Free shipping in Switzerland and same day delivery in Lausanne*** Balkia is slivovitz rakija (plum brandy) originating from Serbia, aging for 3 years in oak barrels, and has 43% alcohol. The specific microclimate allows us to grow top plum orchards, and then obtain excellent distillates. The taste is bittersweet, perfectly balanced by the sugar and acidity of the plums. Its golden color comes from the oak barrels in which Balkia develops its character. Buy Balkia now!
Our products